Each Thursday, The Witch Snitch will host the follow Meme - "Glinda the Good, Asks What if you Could?"
What: A new question book, movie, or tv-related will be asked for you to answer! You'll respond with what you would do in that situation, context, or role.
Who: Everyone can participate in this Meme! Just please use the picture beside here and include in your post "MeMe courtesy of The Witch Snitch", and include a link to my page! Also, leave a link to your post in the comments on my post so we can all see each other's answers!
When: Here are the questions for the next ten Thursdays.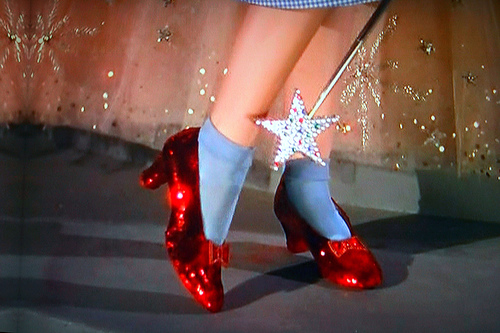 If you could be Dorothy from the Wizard of Oz, would you go home to Kansas or stay in Oz?
Me? If I could be Dorothy, I would definitely stay in the Oz. Who wants to go back to Kansas and live in black and white? And as a Midwesterner, I can only tell you how boring it is around here. Sure, I'd miss my family, but who says they can't visit? I wouldn't be able to give up all the wonderful joys and magic from Oz. There would be so much to explore and you could be anything you wanted to be, no matter how silly. Of course, I wouldn't want to become the Dorothy from Dorothy Must Die. Although I would like to learn magic, I think I would much rather stay there for the clothes. C'mon. Who would want to have pretty dresses and sparkly clothes? And float to places in a bubble?
What about you? :)