C'mon. Let's all be honest. Along with wanting an awesome plot and character development, most of us want a little steam as well. Each and every Saturday, I will admit this too by posting a "Witch-Kissed Wish-List" that will include the following:
Five YA Fiction Books from any genre.

Can be books that have already or have not come out yet, just as long as they are on my to-be-read pile.

Will be five books that 'lure' me in with a promise of plot, character development, and of course... STEAM.
If you want to participate in this MeMe, just go ahead and save the picture above and use that, or quote that the MeMe is from me with a link to my site :) And then post your STEAM here in my comments.
This Weeks Witch-Kissed Wish-List
Genre: YA Contemporary Romance
Release Date: March 22nd, 2007 by Razorbill
Ah, forbidden romance. Don't lie. It seduces all of us. I hope the tale in this book will too with the story of teacher-student love affair.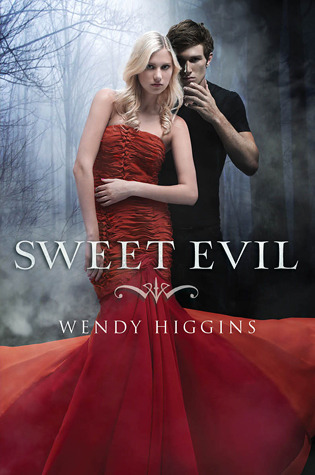 Title: Sweet Evil (The Sweet Trilogy #1)
Genre: YA Paranormal Angels/Demons Romance
Release Date: May 1st, 2012 by HarperTeen
"Bad boys, bad boys. Whatcha-gonna do? Whatcha gonna do when they come for you?..." Ummm... Kiss him.
Title: Compulsion (The Heirs of Watson Island #1)
Genre: YA Paranormal Southern-Gothic Romance
Release Date: October 28th, 2014 by Simon Pulse
Take the setting of a southern plantation, add a 'star-crossed' romance, add a little gothic atmosphere, and with a paranormal twist. Shut up, just shut up, shut up.
Genre: YA Fantasy Fairy-Tale Retelling
Release Date: October 6th, 2015 by Disney Hyperion
First of all, I swoon because of that cover. Second, I'm a complete sucker for fairy-tale retellings. And third, what a beautiful premise of a story-tellers forced marriage to a king that (hopefully) develops into a hate to love relationship. In this type of love story, the STEAM comes from the epic-ness.
Title: Passenger
Author: Alexandra Bracken
Genre: YA Historical Time-Travel Romance
Release Date: January 5th, 2016 by Disney Hyperion
FML folks. That is a long freaking wait. Taking a trip back in time to 1776, a violinist named Etta ends up having to make a long journey to find a lost item, finding clues along the way. Okay. A historical hunk, an on-the-road journey, and lots of danger. Yup. I'll be dying by next January.
That's it folks! Let me know what you think and if any of these are on your wish list!!!