I have spent a lot of time lately adding to my TBR list with 2016 and even some 2017 books. BLARG I can't stop. I am an addict to adding more and more to my TBR. Here are some recent cover releases for this Monday of some books I am looking forward to!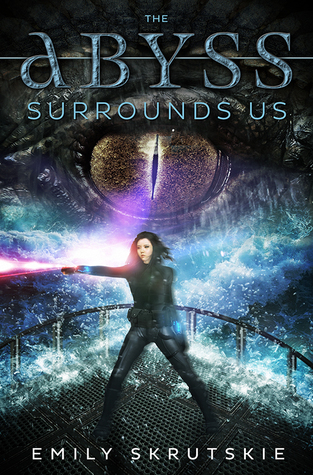 Title: The Abyss Surrounds Us
Author: Emily Skrutskie
Genre: YA Science Fiction GLBT with PIRATES!
Number of Pages: 288
Release Date:
February 8th 2016 by Flux
Blurb:
For Cassandra Leung, bossing around sea monsters is just the family business. She's been a Reckoner trainer-in-training ever since she could walk, raising the genetically-engineered beasts to defend ships as they cross the pirate-infested NeoPacific. But when the pirate queen Santa Elena swoops in on Cas's first solo mission and snatches her from the bloodstained decks, Cas's dream of being a full-time trainer seems dead in the water.
There's no time to mourn. Waiting for her on the pirate ship is an unhatched Reckoner pup. Santa Elena wants to take back the seas with a monster of her own, and she needs a proper trainer to do it. She orders Cas to raise the pup, make sure he imprints on her ship, and, when the time comes, teach him to fight for the pirates. If Cas fails, her blood will be the next to paint the sea.
But Cas has fought pirates her entire life. And she's not about to stop.
Title: The Shadow Queen
Author: C.J. Redwine
Genre: YA High Fantasy Fairy Tale Retelling
Number of Pages: 400
Release Date:
February 23rd 2016 by Balzer + Bray
Blurb:
Lorelai Diederich, crown princess and fugitive at large, has one mission: kill the wicked queen who took both the Ravenspire throne and the life of her father. To do that, Lorelai needs to use the one weapon she and Queen Irina have in common—magic. She'll have to be stronger, faster, and more powerful than Irina, the most dangerous sorceress Ravenspire has ever seen.
In the neighboring kingdom of Eldr, when Prince Kol's father and older brother are killed by an invading army of magic-wielding ogres, the second-born prince is suddenly given the responsibility of saving his kingdom. To do that, Kol needs magic—and the only way to get it is to make a deal with the queen of Ravenspire, promise to become her personal huntsman…and bring her Lorelai's heart.
But Lorelai is nothing like Kol expected—beautiful, fierce, and unstoppable—and despite dark magic, Lorelai is drawn in by the passionate and troubled king. Fighting to stay one step ahead of the dragon huntsman—who she likes far more than she should—Lorelai does everything in her power to ruin the wicked queen. But Irina isn't going down without a fight, and her final move may cost the princess the one thing she still has left to lose.
Title: Sword and Verse
Author: Kathy MacMillan
Genre: YA High Fantasy
Number of Pages: 400
Release Date:
January 19th 2016 by HarperTeen
Blurb:
Raisa was only a child when she was kidnapped and enslaved in Qilara. Forced to serve in the palace of the king, she's endured hunger, abuse, and the harrowing fear of discovery: everyone knows she is Arnath, but not that Raisa is a Learned One, a part of an Arnath group educated in higher order symbols. In Qilara, this language is so fiercely protected that only the King, the Prince, and Tutors are allowed to know it. So when the current Tutor-in-training is executed for sharing the guarded language with slaves, and Raisa is chosen to replace her, Raisa knows that—although she may have a privileged position among slaves—any slip-up could mean death.
That would be challenging enough, but training alongside Prince Mati could be her real undoing. And when a romance blossoms between them, she's suddenly filled with a dangerous hope for something she never before thought possible: more. Then she's propositioned by the Resistance—an underground army of slaves—to help liberate the Arnath people. Joining the rebellion could mean freeing her people…but she'd also be aiding in the war against her beloved—an honorable man that she knows wants to help the slaves.
Working against the one she loves—and a palace full of deadly political renegades—has some heady consequences. As Raisa struggles with what's right, she unwittingly uncovers a secret that the Qilarites have long since buried…one that, unlocked, could bring the current world order to its knees.
And Raisa is the one holding the key.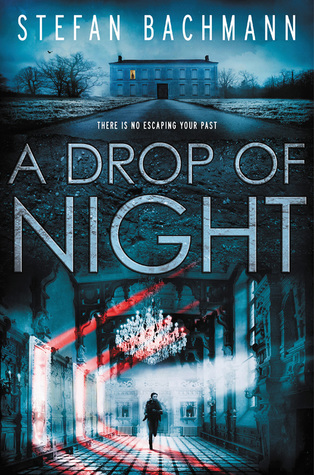 Title: A Drop of Night
Author: Stefan Bachman
Genre: YA Mystery Thriller
Number of Pages: 384
Release Date:
March 15th 2016 by Greenwillow Books
Blurb:
Five gifted teenagers are selected out of hundreds of other candidates to fly to France and help with the excavation of a vast, underground palace buried a hundred feet below the suburbs of Paris. Built in the 1780's to hide an aristocratic family and a mad duke during the French Revolution, the palace was sealed after the aristocrats fled there. No one has set foot in it for over two centuries.
Now, in the present day, the teenagers enter with cutting-edge technology, state-of-the-art security, scientists and chaperones. And then a brutal accident occurs. No way out. Caught in the dark.
They will have to fight to survive. But are they really alone in the depths?